We provide the best translation services at your dream cost!
Translation is an art that deals with the toning of words, the arrangement of grammar, and cultural frameworks. Shan Translation provides precise, clear and the right translation services. At Shan we meet your expectations and you will accept that we are the best in offering translation and localization services. We cover the complete translation requirement including the quality, cost, TAT and a comprehensive range of professional translation services. Shan has the expertise in providing the following services to you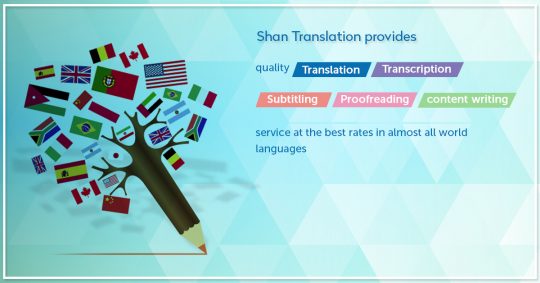 Please contact us now for any language project you have.